General, Colorectal & Breast Surgeon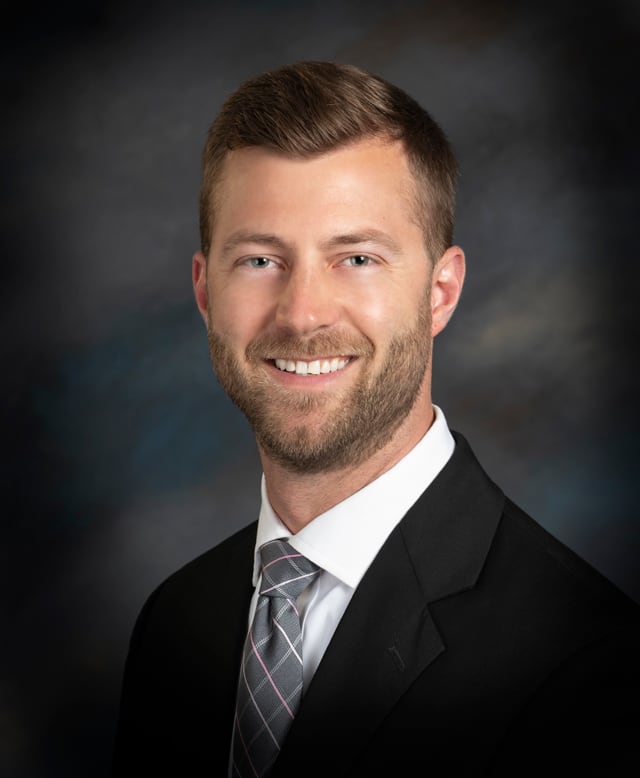 Tiesenga Surgical Associates, S.C.
General Surgeon – Elmwood Park, IL
General Surgery and Trauma Surgery – Naperville, IL
Categorical General Surgery Residency – Olympia Fields, IL
Chicago College of Osteopathic Medicine, DO – May 2016
MA Biomedical Sciences – May 2012
University of Western Australia
Study Abroad – Perth, Australia
University of Illinois at Urbana-Champaign
BS Molecular and Cellular Biology – May 2011
Kappa Delta Rho Fraternity – University of Illinois
LICENSURE & CERTIFICATION
Advanced Trauma Life Support Certification
Advanced Cardiac Life Support Certification
Basic Life Support Certification
American Red Cross CPR-AED Certification
Stear T. Item writer for the TWIS Liver Quiz
The SCORE Portal. http://www.surgicalscore.org – Published 8/2/2020
Surgical Wound Infection Rates: Intraoperative vs Preoperative Hair Removal
First Author – Publication Pending
Valvular Cytomegalovirus Endocarditis
Annals of Thoracic Surgery. 2016 Aug;102(2):e105-7.
Normal Human Reflexes Educational Modules
Midwestern University, Physiology Department – Downers Grove, IL
Labchart 7 used to record and document experiments
Midwestern University, Physiology Department – Downers Grove, IL
Outcomes of Non-pharmacological Treatment of Behavioral Insomnia of Childhood in a Sleep Clinic Population
Poster presentation at SLEEP 2012
26th Annual Meeting of the Associated Professional Sleep Societies
OSF St. Francis Medical Center, Sleep Medicine Department, Peoria, IL
General Surgery Residency, Daniel Vera, MD; Franciscan Health
Early Clinical Contact Program
Early Clinical Contact Program, Dr. Daniel Fassett, MD, Neurosurgery, OSF St. Francis Center for Health
Early Clinical Contact Program
Dr. Perry Marshall, DO, Emergency Medicine, St. James Hospital & Health Center
Early Clinical Contact Program
Dr. Lismaida Maranto, MD, Emergency Medicine, Resurrection Medical Group
Early Clinical Contact Program
Dr. Vivian Salazar, MD, Internal Medicine, OSF St. Francis Center for Health
Dr. Rachael Saccaro, DO, Central Medical Clinic
Trauma and Acute Care Symposium
Minimally Invasive Surgery Symposium
Abdominal Wall Mobile Bioskills Lab sponsored by Allergan
Hands-on cadaver lab featuring anterior/posterior component separation and Rieves-Stoppa repair
Franciscan Health General Surgery Residency Website Design and Manager
Franciscan Health Research Day Symposium
DO Day on the Hill in Washington, DC
Lobbied for patient and physician rights on Capitol Hill
Student Osteopathic Medical Association (SOMA) Spring National Convention
Attended the House of Delegates meeting and voted on petitions for SOMA and the AOA
Student Osteopathic Medical Association (SOMA) Summer National Convention
Attended the House of Delegates meeting and voted on petitions for SOMA and the AOA
Illinois Osteopathic Medical Society (IOMS) Lobby Day
Lobbied for patient and physician rights
Lobbied for patient and physician rights on Capitol Hill
Student Osteopathic Medical Association (SOMA) Spring National Convention
Attended the House of Delegates meeting and voted on petitions for SOMA and the AOA
Volunteer & Personal Interest
St. Baldrick's Foundation for children with cancer
Yearly fundraising participant and volunteer
West Suburban PADS at First United Methodist Church of Oak Park
Prepare meals and sleeping space for homeless at my community church
Speed Dating for USMLE and COMLEX
Created, organized, and ran an event for first and second year Midwestern University medical students to discuss and ask third year students how to prepare for boards
Medical volunteer at the medical tent
Organizer and host for the Spring Auction to benefit medical students traveling to "DO Day on the Hill"
Medical volunteer for student-run health clinic serving underprivileged patients on the south side of Chicago
Fundraising in association with the University of Illinois College of Pharmacy at Rockford
Educational poster presentation on Diabetes and Healthy Living
Planned and organized a charity skydiving event with Chicagoland Skydive Center
Raised funds for the American Diabetes Association
Offered free glucose and blood pressure screenings
Casa De Salud medical mission trip to Peru
Volunteered for one week of daily clinics hosted in various parts of Iquitos, Peru
Educational poster presentation on Diabetes and Healthy Living
Managed the first aid station
Volunteered for one week of daily clinics hosted in various parts of Iquitos, Peru
Participant and volunteer for the Spring Auction to benefit medical students traveling to DO Day on the Hill
Chicago Marathon Medical Tent
Alpha Epsilon Delta Pre-Medical Honors Fraternity
Volunteered weekly at local nursing homes and shelters in the Champaign-Urbana area
Professional Organizations
American College of Surgeons
American College of Osteopathic Surgeons
Vice President of Chicago College of Osteopathic Medicine 2016 Class Council
Coordinator of class fundraising and social events
Monthly Student Government meetings
Sigma Sigma Phi Medical Honors Fraternity
Quarterly Service Projects
Vice President of Student Osteopathic Medical Association
Organization and Planning for Spring Auction
Organization and Planning for Fall Auction
Organization and Planning for 1st Year Student Medical Equipment Sale
American Osteopathic Association
American Medical Association
Alpha Epsilon Delta Pre-Medical Honors Fraternity
As a graduate, I spoke to undergraduate members and gave presentations such as "Getting into Medical School" and "What is a DO?"